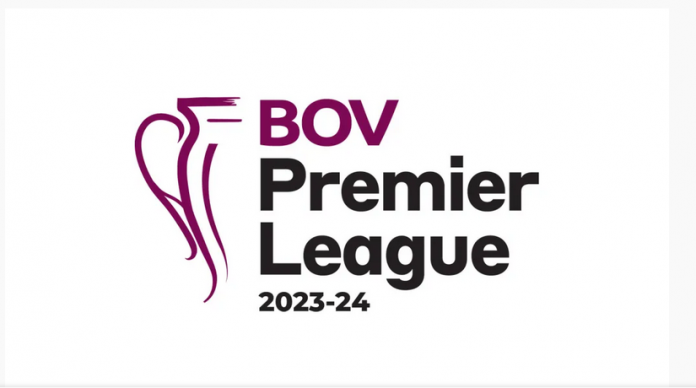 The BOV Premier League 2023/24 kicks-off on Friday with the match between Marsaxlokk and newly-promoted Naxxar Lions at the Centenary Stadium, kick-off at 7pm.
This season, the Premier League will will be played on a double round-robin basis and at the end of the season, four teams will be relegated to the Challenge League so that in season 2024/25, there would be just twelve teams in the top division.
Marsaxlokk, who were promoted the previous season, avoided relegation last season and will be aiming at retaining their status for another year. The team went through a number of changes with coach Winston Muscat replacing Pablo Doffo.
The Southseasiders secured the services of goalkeepers Justin Haber and Anson Saliba together with Daniel Zerafa, Duane Bonnici, Nikolai Muscat, Gary Camilleri, Jacob Walker, Jake Ghio, Yuri Messias, Weder Soares da Silva, Yago Ramon Sousa Gomes, Fernando Jose Gomes Junior, Armah Ayo Vaikainah, Diego Pires Dall'Oca, Sunday Akinbule, Anthony Abah Obonogwu and Samuel Boakye.
Players like Marko Drobnjak, Leandro Aguirre, Ryan Scicluna remained at the club but others like Oscar Carniello, Claudio Bonanni, Walter Serrano, Santiago Ferraris, Santiago Moracci, Peter Xuereb, Kristian Keqi and Tiago Fonseca were not retained or left the club while Dejan Vukovic, Daniel Agius and Ayrton Attard, who were all on loan, returned to their respective clubs.
Meanwhile Naxxar Lions would be making their return among the elite after finishing in the runner-up position in the Challenge League last season.
Coach George Vella was confirmed but the club strengthened the squad with the signing of goalkeepers Matthias Debono and Andriy Vella together with Darren Falzon, Nikolai Micallef, Fernando Barbosa Pereira, Maicon de Souza da Silva, Pablo Augusto Servo de Carvalho, Marcilio Wiliam Moreira da Silva, Joao Vitor Moura Cardoso, Takuma Yamaguchi and Elizeu Espirito Santo da Conceicao. Edson Cerqueira Farias is the only foreign player to be retained from last season.
Source: Malta Football