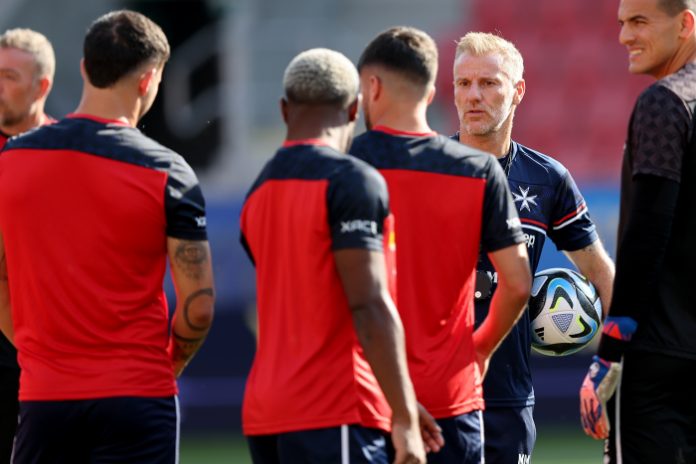 Malta face Ukraine tonight in their Group C qualifier for Euro 24. It is their second game in three days, following a disappointing 4-0 loss to England at Ta'Qali last Saturday.
In anticipation of Malta's crucial game against Ukraine, National Team coach Michele Marcolini acknowledged that Malta finds themselves in a challenging group, with all the upcoming matches being tough encounters. This understanding highlights the coach's awareness of the difficulties they will face throughout the European qualifiers.  Despite the challenging nature of the group, Marcolini remained focused on finding ways to overcome their opponents and secure positive results.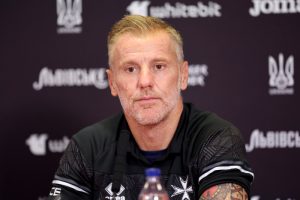 Mister Marcolini was speaking ahead of the EURO 2024 European Group C Qualifier against Ukraine which will be played on Monday June 19th at the Antona Malatinského Stadium in Trnava (kick-off 6pm).
In his analysis of the Ukrainian team, Marcolini acknowledged their formidable squad, consisting of players with high levels of talent. He mentioned notable names such as Yarmolenko, Mudryk, and Malinovskyi, who ply their trade in some of the best teams in Europe. This recognition underscores the quality of the opposition Malta will be up against and emphasizes the need for thorough preparation.
Marcolini acknowledged that improvements were needed in Malta's previous performance against England. He expressed disappointment at not capitalizing on the few opportunities they had in the match against England.
Marcolini expressed a determination to amend and do things differently in the upcoming match against Ukraine. He stressed the importance of being more dangerous to their opponents and finding ways to exploit their weaknesses. This proactive approach indicates a willingness to adapt strategies and implement a game plan that maximizes Malta's chances of success.
Considering the physical and mental condition of his players is an integral part of Marcolini's team-building process. The coach mentioned the recovery session held the day before the contingent flew to Slovakia and indicated that player availability would be assessed closer to the game. The Maltese team will surely be without Bjorn Kristensen who has suffered an injury during the last game against England.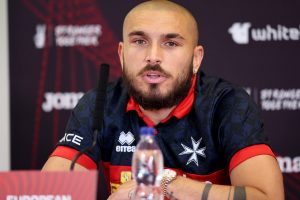 Malta's Teddy Teuma expressed his thoughts on the challenges of playing away from home. Marcolini conveyed the team's sympathy for Ukraine, unable to play on their home ground, and expressed hope for a swift resolution. He acknowledged the significance of home games for teams and supporters alike, expressing hope that Ukraine would soon be able to host matches in their own stadium once again. Teuma acknowledged the difficulties faced by both teams playing away and emphasized the adaptability of high-caliber players to foreign stadiums.
Photos: Domenic Aquilina.