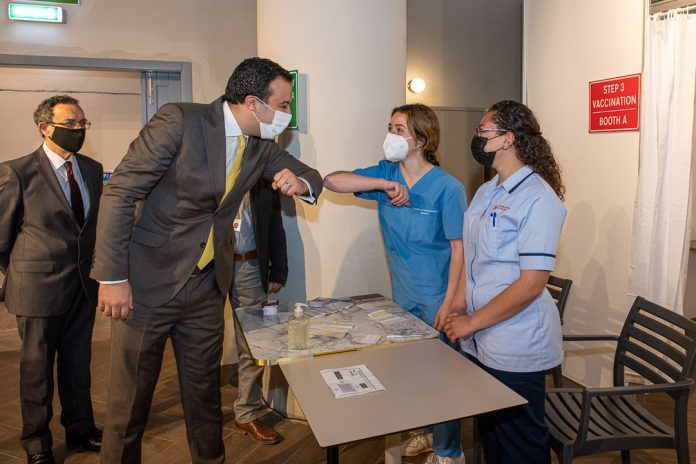 The Minister for Gozo Clint Camilleri visited the main vaccination center in Victoria Gozo where he announced that from this week, this center will also start opening on Saturday to further increase the vaccination rate in Gozitan island.
The Ministry for Gozo would like to clarify that the total doses of vaccine given so far in Gozo amount to 12,000. Of these, 4,000 doses were given by the Main Vaccination Center in Victoria, Gozo.
In fact, an extensive and expedited vaccination program is underway in Gozo for all Gozitans with the government continuing to prioritize the health of the people. Minister for Gozo Clint Camilleri said, "I would like to thank all the nurses and the university and Barts Medical School students who are doing their part voluntarily to vaccinate more people. "
The minister reminded that in a few days the Ministry for Gozo and the Ministry for Health will have converted the Gozo Conference & Expo, next to the largest car park in Gozo, into a major vaccination center for Gozo which is fully accessible and will be operating with 6 vaccination booths and have a spaced seating capacity for 40 people at a time. He thanked the Deputy Prime Minister and the Minister for Health Chris Fearne and promised that the Ministry for Gozo is committed to continue working and give all the help to the Ministry of Health.