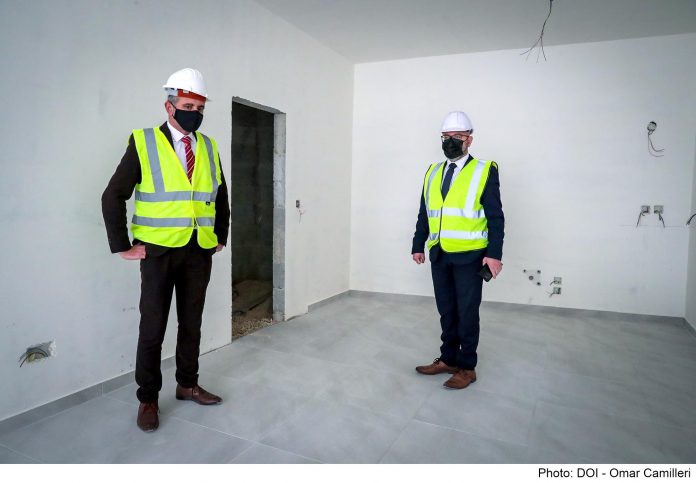 The social housing project in Birkirkara edges closer to its conclusion, with further progress being recorded in the last phase of the project.
During a visit on site, Minister for Social Accommodation Roderick Galdes was able to observe the progress in works.
"I am delighted to witness first-hand that, since my last visit, all mechanical and electrical services have been installed in each apartment, all in a few weeks' time. Finishing works in six blocks have been completed, and I am informed that floor tiles have already been laid in half of the blocks. This is testament to the ongoing work on new social housing projects. We are determined to continue working at this fast pace so families in need can benefit from these projects offering a decent accommodation," said Minister Galdes.
He reminded that this is the largest social housing project the country has undertaken in the last 40 years, as this government helped the housing sector through an investment of €110 million which shall result in 1,700 new units.
"We have inherited long years of neglect in this sector. Previous administrations had stopped building social projects. Nevertheless, we did not limit ourselves to simply reinvigorating the building effort, we also launched innovative schemes that are holistically forming the first national housing policy, which incorporates a wider longitudinal vision of society," concluded Minister Galdes.
The project in Birkirkara is an integral part of this ambitious plan. The 3,000-square-meter site includes six blocks with 73 apartments and 56 garages.