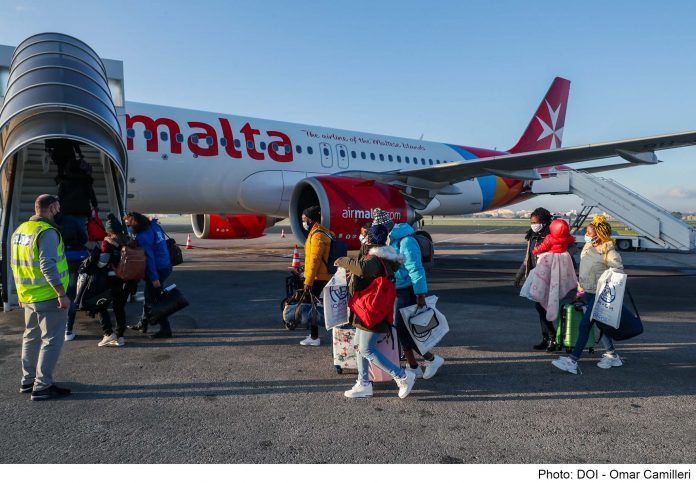 A group of migrant families, mainly women and children, have been relocated to Germany in line with the commitment of other Member States to relocate migrants from Malta. The relocation exercise has been coordinated with the European Commission with the aim of easing the pressure that Malta is experiencing due to irregular migration.
Malta remains the country most affected with irregular migration compared to its size and population. Relocation is one of the few effective measures to ease the burden on Malta's asylum system and migrant reception facilities. Migrants relocated from Malta will pursue their claim in the other Member State which will be responsible of determining the outcome of the applications.
Notwithstanding a decrease in the arrivals of irregular migrants in the past few months, the Government has resumed its work to increase the number of migrants relocated or returned from Malta.
Work on this relocation exercise has been coordinated by officials of the Ministry for Home Affairs, National Security and Law Enforcement and their counterparts in Germany.
Preparations on the relocation of migrants also involve the assistance of the Police Immigration Section, the International Organisation for Migration (IOM) and the European Asylum Support Office (EASO). Relocation is co-financed by EU emergency assistance under the Asylum, Migration and Integration Fund (AMIF).