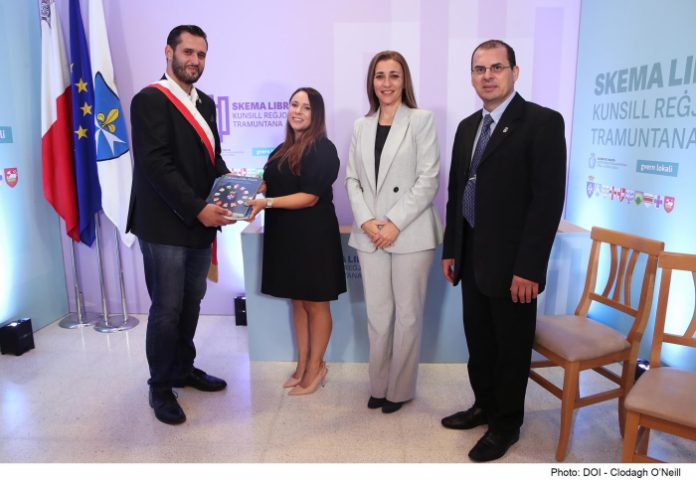 Nine local councils within the Northern Regional Council are benefiting from funds to financially assist the libraries of their respective locality.
The aim of these funds is to buy more books and equipment in order to improve the library service. The libraries of the locations of H'Attard, Mellieħa, Mġarr, Imtarfa, Naxxar, Balzan, San Pawl il Baħar and Mosta will receive the allocation of €2,500 each. The library of San Gwann will be given a fund of €5,000, so that a playground next to the library becomes more accessible to everyone and turns into an open space for reading.
The Parliamentary Secretary for Local Government Alison Zerafa Civelli said that, "It is gratifying to attend such occasions because reading broadens the knowledge of everyone who reads, regardless of age." She praised the initiative of the regional council and stressed that the local councils should be at the forefront in order to implement projects that improve the life of the resident from every aspect, including the educational one. "I encourage the public to read more books and borrow books available to them from public libraries" concluded the parliamentary secretary.
The President of the Northern Regional Council Clifford Galea stressed that libraries should be inclusive by having a selection of braille books or audio books for visually impaired people. "It is our duty to think about inclusion so that everyone is given the service they deserve", said Mr Galea.
The Northern Regional Council presented the book of the region called 'Colours of the North' while the local councils presented books about their localities to the libraries so that they are available for public use.