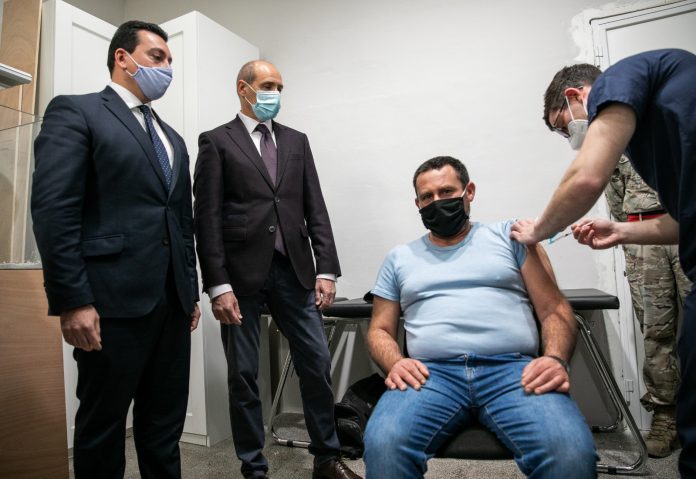 Today, around 700 WasteServ employees received the COVID-19 vaccine by the medical team of the Armed Forces of Malta.
Deputy Prime Minister and Minister for Health Chris Fearne together with the Minister for the Environment, Climate Change and Planning Aaron Farrugia visited these workers as they were receiving the vaccine at the headquarters of the Armed Forces of Malta in Luqa.
WasteServ has been affected by COVID-19 with 149 cases being registered. Despite this, WasteServ adapted to this new reality by introducing a number of measures to reduce the spread of COVID-19 so that operations can continue smoothly. These measures included a change in the workers' shifts as well as break times so that workers are never in large groups and to avoid contact between different groups of workers. A 'hot stand-by' system was also introduced to ensure that there is always a back-up of workers in case there is the need for quarantine.
Minister Aaron Farrugia praised the work carried out by WasteServ employees as they continued with their valuable work to keep this essential service going. Last year alone, WasteServ processed over 600 tonnes of clinical waste at its facilities.
Deputy Prime Minister and Minister for Health Chris Fearne congratulated the WasterServ management for the initiative and all the WasterServ employees who accepted the Health Authorities invite and took the vaccine. The Deputy Prime Minister also thanked the Armed Forces of Malta who continued to offer their services in administering the vaccine from Luqa Barracks.
During this visit, the two ministers were accompanied by Deputy Commander Colonel Mark Mallia and WasteServ Chief Executive Richard Bilocca.