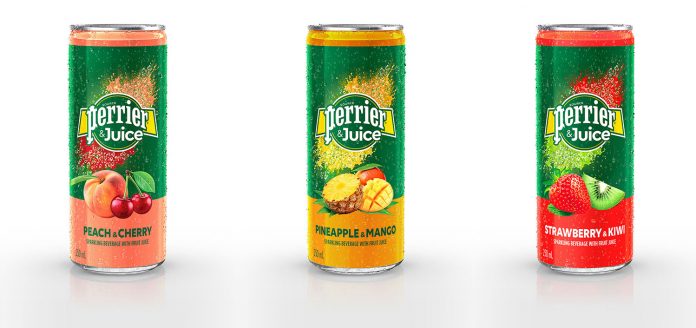 Iconic French sparkling water brand Perrier has recently launched its latest innovation, Perrier & Juice, a guilt-free experience for a thirst-quenching and fruity treat.
Made of Perrier natural sparkling mineral water, mixed with natural tasty fruit juices and just a touch of sugar, Perrier & Juice is low in calories and rich in flavour for an intense moment of pleasure. Perrier & Juice is now available in Malta in 4-packs of 25cl cans in three original combined flavours: Strawberry & Kiwi, Peach & Cherry and Pineapple & Mango.
Each can of Perrier & Juice contains just 46Kcal and has 50% less sugar than other flavoured drinks.
"The new Perrier & Juice is perfect as an occasional flavour break from water as it combines the refreshing pleasure of Perrier with natural juices. With only a limited and reasonable amount of sugar, it can be enjoyed guilt-free," said Karen Scicluna Calleja, Brand Manager for Perrier in Malta.
The brand has spent more than three years in Research & Development to create this unique recipe and has invested over €17 million to create an all-new, dedicated production line.
Perrier natural sparkling mineral water has been bottled at the source from which it springs, in Vergèze in Le Gard (France) for 155 years.
Perrier is imported, marketed and distributed by Farsons Beverage Imports Company (FBIC) Limited and can be purchased online at www.farsonsdirect.com.