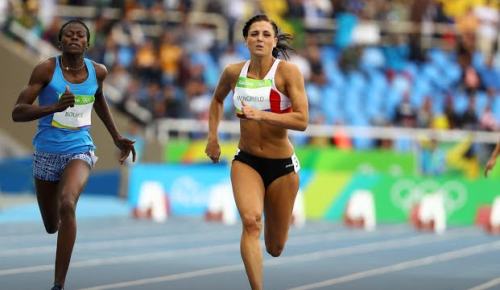 Charlotte Wingfield failed to make the semi-finals of the Women's 100m finals at the Rio Olympics.
She had won her preliminary heat but was unable to match the quality of the world's leading runners in her second race.
Despite running just under her national record time she should be happy with having won a heat at the 2016 Olympics.