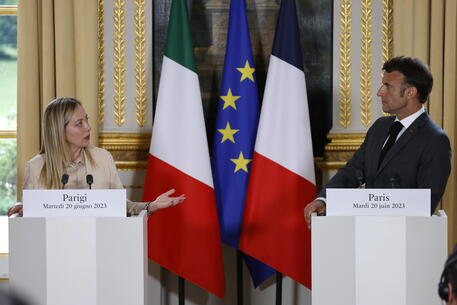 During a live television interview on Sunday,Italy's Premier Giorgia Meloni said she had "great interest French President Emmanuel Macron's proposal to work together to fight illegal immigration."
"It is clear that Italy, France and the EU must act together to support migrants' states of origin and to help transit states dismantle criminal human trafficking networks," she continued.
The statement came after Marcon said, "we cannot leave the Italians on their own".
So far this year Italy has seen a 100% rise in the number of migrants and refugees arriving on its southern shores compared to the same period in 2022.
Photo: Meloni and Macron: ANSA