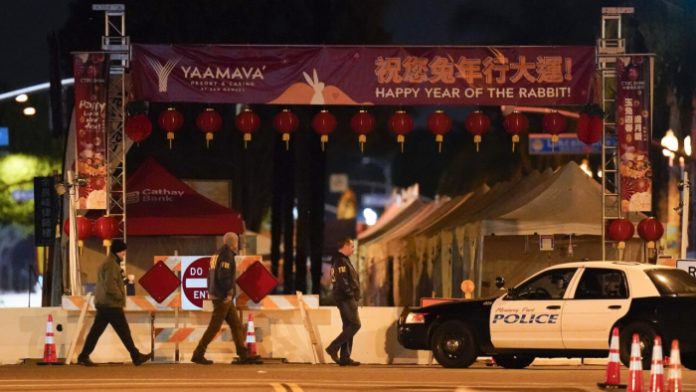 The number of people killed in a California shooting has now risen to eleven.
As families gathered to celebrate the Chinese New Year in the small town of Monterey Park, a lone gunman opened fire in a ballroom killing eleven.
The gunman fled and some twenty minutes later entered another ballroom in a nearby town. Before he could unleash another deadly hail of bullets he was disarmed by a member of the public. The gunman again fled and some time later was corned by police in hisvan in an area about 65 miles from where the massacre took place. Officers reported hearing a shot and when they checked the van they found the suspect dead.