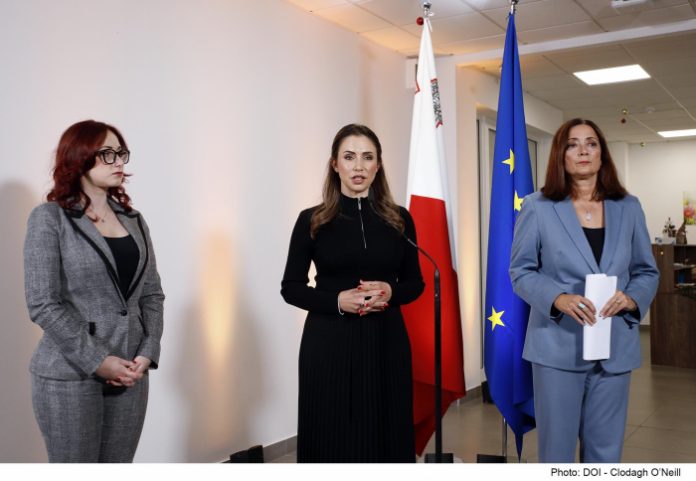 'Violence is Everyone's Business', is the theme of a campaign launched by Dr Lydia Abela at the Office of the Commission on Gender-Based Violence and Domestic Violence.
During the launch of the campaign of 16 days of activism with awareness about domestic violence, the Prime Minister's wife Dr. Lydia Abela emphasized that domestic violence affects different people and indicated that awareness must be there all year round. In an address she made, Dr. Abela referred to the murder that took place on Tuesday in Paola and while she said that no words are of consolation for the victim's family, today more than ever we must be with 'one voice and with a strong message that domestic violence is everyone's business.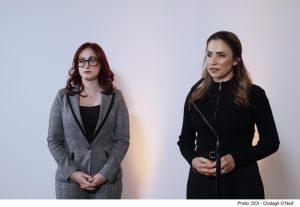 Dr. Lydia Abela pointed out that in a sensitive subject like domestic violence, what you do is never enough and she argued that collectively we don't want to let people suffer in silence and therefore the best possible help is needed.
The Parliamentary Secretary for Reforms and Equality Rebecca Buttigieg spoke about the fact that domestic violence is not a problem of an individual or of a particular group but of an entire society that needs to fight this scourge every day. She explained that the theme of this year's campaign shows that the message is really true because no violence should be kept secret behind the door of the house.
"While much has been done, the government is committed to continue allocating more resources in order to overcome this social scourge, this by introducing, among others, a new law that gives tools to people in a relationship to see if the partner or their partner has a history of domestic violence in his conduct and thus people are in a position to make an informed decision in the interest of their own health and safety", said Parliamentary Secretary Buttigieg.
The Commissioner on Gender-Based Violence and Domestic Violence Audrey Friggieri also highlighted the importance of the message behind the theme and claimed that in the face of realities such as abuse and violence we cannot turn our faces away. She said that such campaigns are important because they continue to contribute to information and prevention. She also recognized important steps such as the introduction of femicide in the criminal code but stressed that we must all take more steps to reduce as much as possible the tragedies that affect families.