The Maltese Development Bank (MDB) has launched two new favorable financing schemes that will facilitate an investment of €180 million in the Maltese economy. The Prime Minister Robert Abela welcomed these two schemes during the official opening of the new building of the Maltese Development Bank in Floriana. These schemes will give advantageous loan rates aimed at Maltese businesses and boost economic regeneration. Among others, these schemes will benefit businesses to focus on electric vehicles and start-ups to be more innovative.
Prime Minister Robert Abela pointed out the significant work that the Bank had during the pandemic period and gave a context of the current situation and the role of the Bank in the time to come. "If we didn't have this institution, we wouldn't be in a position to have guarantee schemes for loans for businesses. Today we have almost half a billion euros in loans to thousands of companies spread over many sectors, including those that were most affected by the pandemic, namely hotels and restaurants," said Dr. Abela.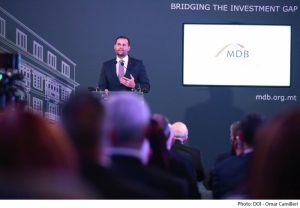 Prime Minister Abela noted how the Bank's role continued to lead to a strong recovery so that today the Maltese economy is bigger than it was before the pandemic. The Prime Minister stressed the importance of the Bank not only looking at the great achievements it has made in the past but looking at the future. Here Dr. Abela explained how the announced schemes will continue to push the digitalization and decarbonization of our country.
In this context, Dr. Abela said that just as the Development Bank came in with strength to protect businesses, now it must come in with strength to spur the economy of tomorrow. "Therefore I welcome the two schemes which between them facilitate an investment of €180 million in innovative fields. These should provide a solid basis for the changes that need to be made in our economy and together with the Recovery and Resilience Plan they will spur the changes that are crucial for our country to continue to experience economic success," said Prime Minister Robert Abela .