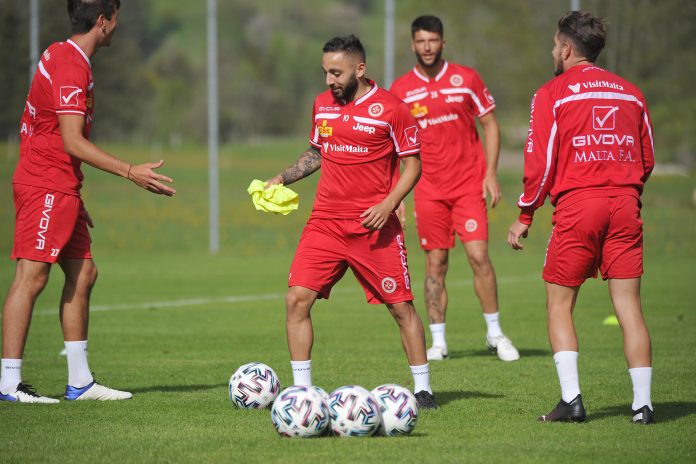 The first competitive game since league football stopped last March ended in a disappointing 3-0 loss to Northern Ireland.
A sloppy clearance gifted N.I their first goal in the opening minutes of the friend international in Austria.
The poor start seemed to get worse when NI were awarded a penalty after 20 minutes but Henry Bonello's sprawling hand kept the ball out.
That galvanised Malta who got more into the game and were unlucky not to go lever when Satariano broke into the box but could only
hit the side netting.
A first half that ended on a positive note for Malta turned into a disasterous second half as NI scored two goals in quick
succession to deliver a blow from which Malta never recovered.
Lack of match fitness meant Malta never regained the level of their Euro qualifying campaign and coach Devis Mangia has work
to do ahead of their second friendly against Kovovo next Friday.
File photo: Stephen Gatt (Malta FA). Squad training before Northern Ireland game.