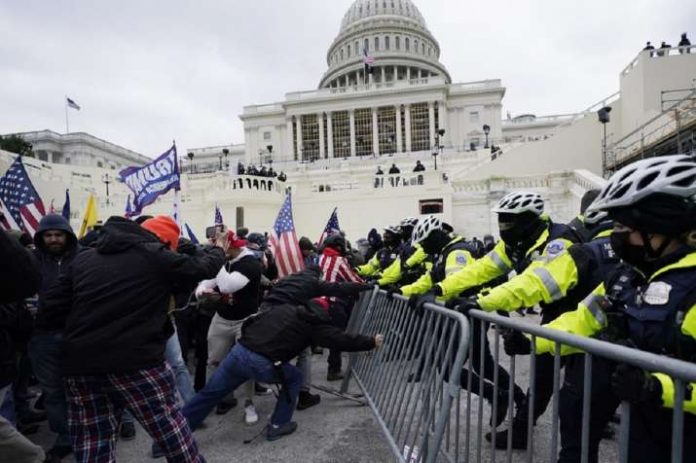 Four people died as rioters stormed the US Capitol building in Washington.
One of the dead was a young woman who was shot while breaking into the capitol building, the other three died from medical conditions.
Tens of thousands of Trump supporters had descended on the Capitol building to protest against the presidential election results in an attempt to overthrow the result.
Earlier in the day President Trump addressed the crowds saying he would never concede the election.
Congress was in the process of verifying the Electoral College votes state by state and that process had to be halted as demonstrators stormed the floor of the Senate chamber and tried to get into the House chamber.
Image India News