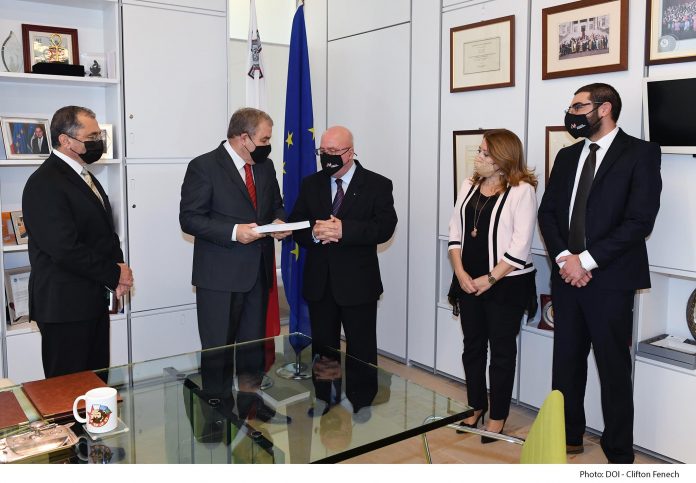 "This is another excellent certificate of the seriousness with which the Public Service is conducting its business in terms of accountability and governance" – Principal Permanent Secretary Mario Cutajar.
At the launch of the third edition of the annual publication "Governance: Action on the Ombudsman's Annual Report", details were given about complaints received from the Ombudsman and how many of them had been resolved. In 2019, 381 new cases were sent to the Public Service by the Ombudsman. This number has to be seen in the context of about 13 million transactions carried out in a year by the Public Service, meaning that only 0.003% were referred to the Ombudsman.
Out of the 381 new cases, 253 have already been closed. In 98% of completed cases, it was found that the Public Service had acted in a good way.
Principal Permanent Secretary Mario Cutajar also said that most of the pending cases (119 cases out of 148) were at the Ombudsman's Office for his consideration. This clearly shows that the Public Service is not only closing cases well, but in an efficient manner.
Mr Cutajar highlighted what he had written in the publication. He believes that there were a number of suggestions that the Ombudsman should act upon in order to strengthen his Office. Standard Operating Procedures needed to be introduced in line with many Ombudsman Offices across Europe. This would mean the Ombudsman would only accept cases after they had gone through the entire customer care and complaints process. The Ombudsman should be the last resort. He said that these Standard Operating Procedures should also be extended to the other work of the Ombudsman's Office, including the employment of staff.
The Principal Permanent Secretary said that the Public Service's good results had not been inevitable. They were the result of structures that have been built from scratch, following recommendations by institutions such as the Ombudsman and the Auditor General.  This was a clear demonstration that the Public Administration did not ignore the Ombudsman's recommendations.
After the press conference, Mr Cutajar visited Speaker of the House of Representatives Anġlu Farrugia to present to him a copy of the publication. Mr Cutajar was accompanied by Ms Joyce Dimech, Permanent Secretary, and Mr Carlos Tabone, Director at the Office of the Principal Permanent Secretary.