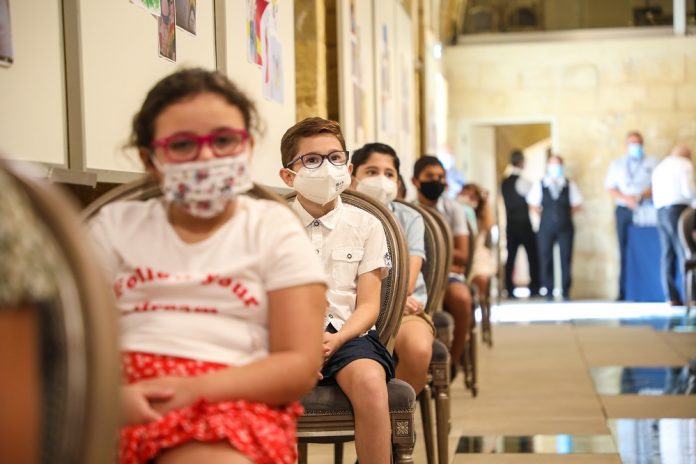 This year's traditional L-Istrina piggy bank will have an innovative and more environmentally-friendly design; instead of the usual pig-shaped plastic container, which is then disposed of and added to non-recyclable waste, it will be made of cardboard, with drawings made by pupils printed on it.
Sponsored by the Bank of Valletta, the L-Istrina BOV Piggy Bank Campaign is held in all schools in the last few months of each year with the aim of encouraging schoolchildren to take part in the fundraising activities in aid of The Malta Community Chest Fund Foundation, which peak during the L-Istrina telethon taking place on Boxing Day.
A total of 91 schoolchildren took part in a drawing competition organised for this purpose. The theme of this drawing competition was 'Support', in order to emphasise the importance of solidarity in these difficult times of COVID-19. The competition was organised, with the assistance of the Education Division, between April and June 2020, during the first phase of the pandemic, and the children submitted their drawings by email. While three of the drawings have been selected to be printed on the piggy banks, the Community Chest Fund is considering other ways to use the other submissions as well.
At an event held at San Anton Palace, Mrs Miriam Vella, the First Lady, thanked the children for participating in this competition, and expressed her wish that this becomes an annual activity. She presented a certificate of participation to each child as they shared how they have spent their time since they could not go to school as a result of the measures taken due to the pandemic.
In the coming weeks, Mrs Vella will be visiting several schools to distribute cardboard piggy banks to children in order to raise awareness of the need to be of even more support to each other in the current circumstances.
Photo: OPR