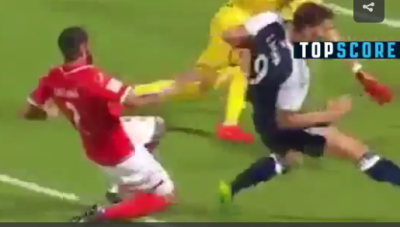 Ukrainian referee awarded a controversial penalty to Scotland in their World Cup qualifier against Malta.
The penalty decision by Ukrainian referee Yevhen Aranovski was universally criticised.
Video replays show that defender Jonathan Caruana did not make contact with Scotland's Chris Martin but the referee pointed to the spot and showed Caruana a red card.
The referee's decision cannot be reversed but sources said that once the official observer files his report and the FIFA sanctions against defender Caruana are issued, Malta may consider an appeal to reduce the punishment.