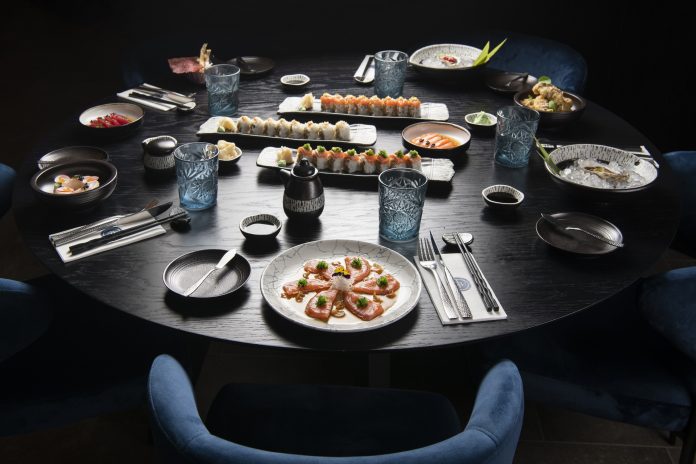 Situated right on the Kalkara waterfront, across the creek from Vittoriosa (Birgu),
Marea, the Mediterrasian fusion restaurant, is under new management, after its
acquisition earlier this year by DCaterers. Marea's commitment to excellence has
earned them a spot on the Michelin recommended list for two consecutive years,
2022 and 2023.
With 150 covers and capable of hosting standing events, like weddings, civil
ceremonies and corporate events with up to 600 guests, it is built around a vault
hewn into the rock dating back hundreds of years used, notably, to store gold and
other precious items during World War II.
The Marea team is headed by restaurant manager Nicolai Cachia, who has spent his entire career in food and beverage, including a three-year stint in London. With him, leading the kitchen brigade is executive head chef Karl Scicluna, who was part of the team that opened Marea in 2021 and has stayed on since the DCaterers acquisition.
An ITS graduate, Karl previously was a head chef at a restaurant in Baħar iċ-Ċagħaq and spent two years backpacking in Australia, stopping off at places where he could improve his experience as a chef.
Open for dinners from 7 p.m., Marea boasts an extensive menu offering the best of
Mediterranean and Asian flavours – with an unexpected twist, guaranteeing a unique culinary experience.
Among the signature dishes are fish tartare, Barbary duck breast and grilled octopus.
All breads and pasta are prepared fresh from scratch – including the dough and the
filling – and there is a choice of Tambayan-sharing plates, Sushi (Sashimi and
Nigiri), apart from a comprehensive range of starters, pasta, rice and mains.
You can access Marea directly from your boat in the Kalkara marina or by parking on the main road leading to Esplora and walking down the stairs directly to the
restaurant. For reservations, visit the online booking platform at marea.mt or reach out on 2247 4649/7766 7737.
For event enquiries, e-mail events@marea.mt.