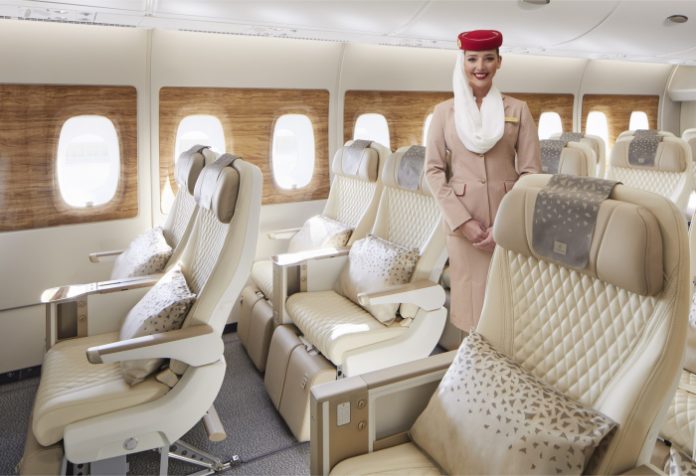 Emirates, the world's largest international airline, is looking for people to join its multinational cabin crew team. To this end, Emirates is organising open days and invite-only events across 6 continents, with a cabin crew recruitment day
being held in Malta on Sunday, 30 July 2023 at the Radisson Blu Resort in St George's Bay, St. Julian's.
The Malta open day forms part of a global drive by Emirates Group as it lays the
groundwork for its next big growth phase by recruiting the best minds and talent across 180 roles, including cabin crew. Despite tough labour market conditions globally, Emirates Group ended its financial year on 31 March with over 102,000 employees, after having welcomed 17,160 people in various roles throughout the year.
All Emirates crew members are based in Dubai, a vibrant metropolitan city. Emirates offers cabin crew an international lifestyle, the opportunity to work with an award-winning multicultural team, and the prestige of representing a global airline brand as they travel the world on one of the youngest and most modern fleets, flying with over 140 nationalities and a network of 130 cities on six continents.
Emirates cabin crew are offered a competitive salary and an enticing package of
benefits such as annual leave tickets and other travel concessions, furnished company accommodation, transportation to and from work, excellent insurance cover, and discounts on shopping and leisure activities in the UAE. Emirates also provides excellent training resources and career opportunities, as well as a variety of employee development programs.
The recruitment process is carefully designed to be completed within a day, and
candidates are contacted within 48 hours of the assessment. Interested candidates are invited to attend the open day with an up-to-date digital curriculum vitae (CV) in English,a valid ID or passport copy and copies of their education certificates. It is recommended that candidates have digital copies of these documents on their phones to share with the recruitment team on the day.
Emirates Group is also recruiting for several other roles across the organisation. Those wishing to be a part of Emirates Group are advised to regularly visit
https://www.emiratesgroupcareers.com/ for the latest roles and updates.