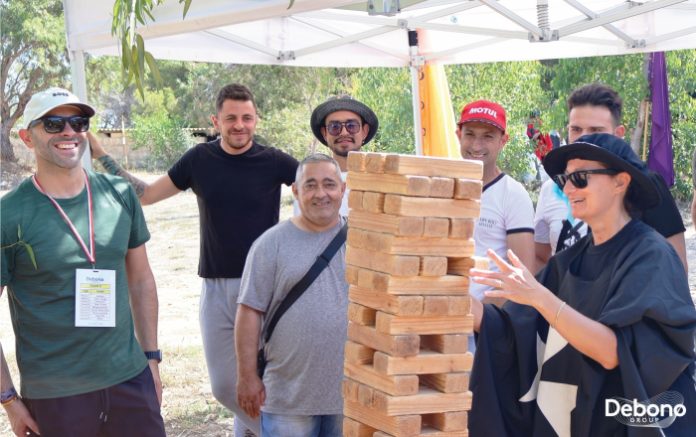 All members of Debono Group team recently enjoyed a well deserved break
from their everyday work routine, as they were hosted to an Activities Day at the Mosta Scouts Campsite on 12 June.
This special event not only demonstrated Debono Group's unwavering commitment to employee well-being but also served as a befitting recognition and reward for their invaluable contributions.
The day full of fun activities, food, and good company was part of Debono Group's
commitment and unceasing efforts to create a positive work environment that celebrates its employees and promotes a vibrant and thriving workplace culture. It is the Group's belief that the sense of enjoyment, togetherness, and enthusiasm extends beyond the fun day itself, positively impacting employee morale, teamwork, and overall job satisfaction.
Encouraged by the success, energy and enthusiasm generated during this Activities Day, Debono Group will organise similar initiatives that promote the happiness and satisfaction of its team, and continues to invest in a dedicated and passionate workforce, driving the company;s growth, customer satisfaction, and overall success.