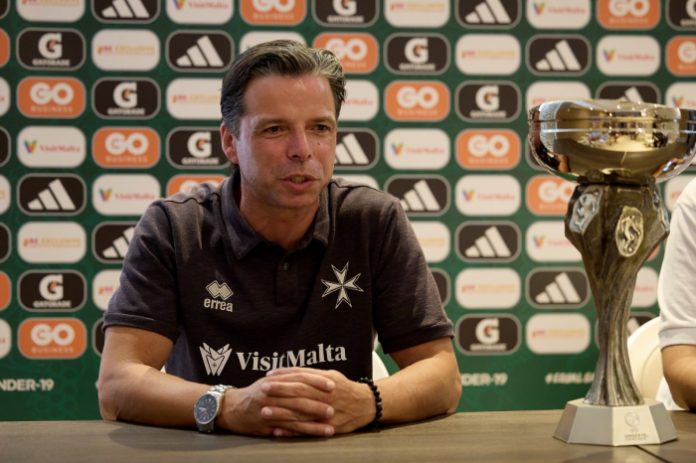 Toze Mendes, the coach of the Malta national under-19 team, discussed the team's preparations and expectations for the upcoming three games in this competition.   Mendes was speaking during the UEFA organised press event on MD-1 for all Group A teams; Italy, Malta, Poland and Portugal.  Malta tomorrow kicks off its adventure in the UEFA Under 19 Tournament with a game against Italy (kick-off 21:00).
Mendes stressed the importance of fearlessness in the team's approach. He encouraged the Maltese players to face their opponents without fear and to dream big. While he acknowledged that the team may face tough opponents who are better than them, Mendes stated that he would accept bad results as long as the team showed courage and did not let fear hinder their performance.
The emotional aspect of playing for the national team was also a point of focus for Mendes. He acknowledged that the experience of representing the country could be overwhelming for the young players, and he emphasized the need to channel those emotions into mental and physical focus. The team is working on strategies to overcome these emotions and remain composed on the field.
Mendes emphasized the challenges posed by the availability of the players, with ten of them playing abroad.  Despite the players' commitments with their respective clubs, the Malta based players meet three times a week.  However only a few of these Malta based players are now part of the 20 players chosen.
This event presents a unique opportunity for the Maltese players, especially those based in Malta, to compete in front of a substantial number of supporters and experience the pride of hearing the national anthem.
Having ten players who play abroad is a significant topic of discussion within the team. Mendes recognized that the foreign-based players have brought a different level of football and professionalism to the squad. Their experiences playing in different leagues and environments have contributed to raising the overall standard of the team.
Mendes viewed the upcoming period as a tremendous challenge, not just for the team but also for the entire country. He expressed confidence that, in the future, they would look back on this period with pride. The coach's ultimate goal is to instill a winning mentality in the players and leave a lasting legacy for Maltese football.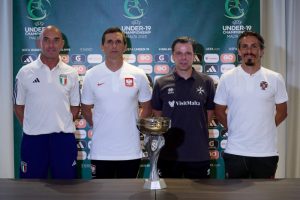 Source: MFA
Photos: MFA