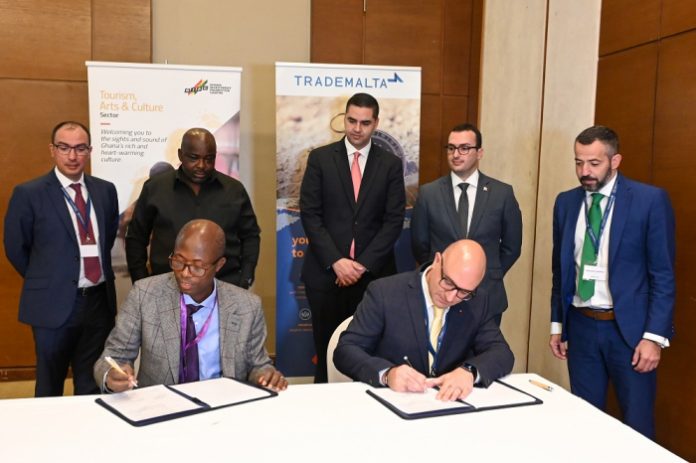 Currently, in Ghana, a Maltese trade delegation made up of 50 Maltese businessmen is being led by Trade Malta, in order to explore more business opportunities with this African country.
While he was addressing Maltese and Ghanaian businessmen, as part of the third Malta-Ghana Business Forum, the Minister for Foreign and European Affairs and Trade Ian Borg claimed that this is a very important opportunity to continue to see Maltese and Gozitans expand abroad.
He stated that three years have passed since the last time this forum convened due to the pandemic and that now the time has come again to look with optimism towards the future of bilateral relations between the two countries, particularly in the field of trade.
The minister spoke about the opportunities for growth and development under the Free Trade Area of the African Continent and claimed that this is key for building more business bridges. He stated how in his role as minister for trade, he holds a number of meetings with businessmen, and it is evident that the Maltese are interested in this country which has a dynamic environment when it comes to business and hence is ideal for creating collaborations between international partners.
While he was introducing the Maltese businessmen, Ian Borg claimed that the commercial delegation is made up of businesses in the ICT, digitalisation, education, health, engineering and construction, manufacturing and even oil and gas industries. He continued that he is honoured to have presided over a number of agreements between Maltese and Ghanaian companies.
He concluded by stating that the Maltese Government will continue to provide all the necessary support in order to see more success stories of Maltese and Gozitan business expansions.
Photos: MFET