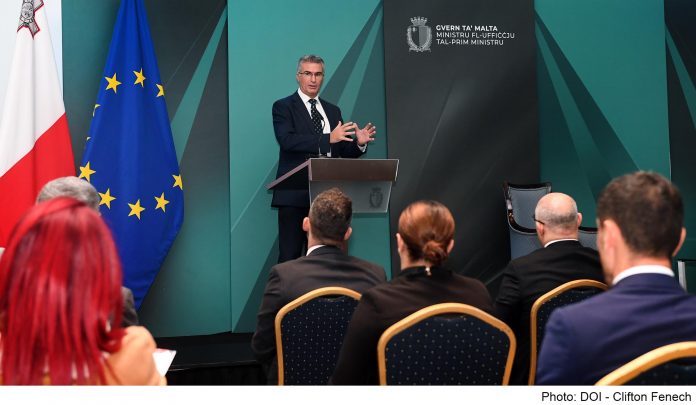 Minister within the Office of the Prime Minister Carmelo Abela, in collaboration with PBS, organised a consultation meeting with the aim of further strengthening national broadcasting. Producers who have a programme on TV channels: TVM and TVMNews+ were invited to this consultation meeting, where they had the opportunity to give the necessary feedback.
The Minister, in his introduction, said that we must have a roadmap and an ambition to get to where we want to go. The Minister referred to the fact that every broadcasting entity faces its own challenges, including national broadcasting. The Minister referred to the competitive challenges that television faces due to other media—not only challenges on a national level but also internationally. The Minister emphasized that as a country we must stimulate the ambition to grow a broadcasting industry, to give young people an opportunity to pursue a career, and thus creating more jobs locally.
In this context, Minister Abela referred to what was announced in next year's budget, that in order to support this roadmap and ambition, PBS has launched a project that will update its facilities and resources, through the revitalization of TV House into a state-of-the-art complex with modern studios and facilities needed for top-level productions and transmissions.
The Minister said that "the Government, as the only shareholder that PBS has, has every interest in making this company strong in every aspect: the financial aspect, the human resources aspect, the managerial aspect, and above all the investment aspect." The Minister went on to say that "if the company is not strong in these aspects, the ambitions cannot be adequately met, therefore despite attempts to strengthen the company in these aspects, we must keep up the good work."
In his speech, the Minister reminded guests of the TV Production and Content Fund, of which he said that funds are still available, and called on producers to read the guidelines, and apply from this fund, which should help to enhance the quality of both television and online productions.
The Minister concluded that "there is still work to be done, and we must all work together to reach the goal of further strengthening and improving national broadcasting".