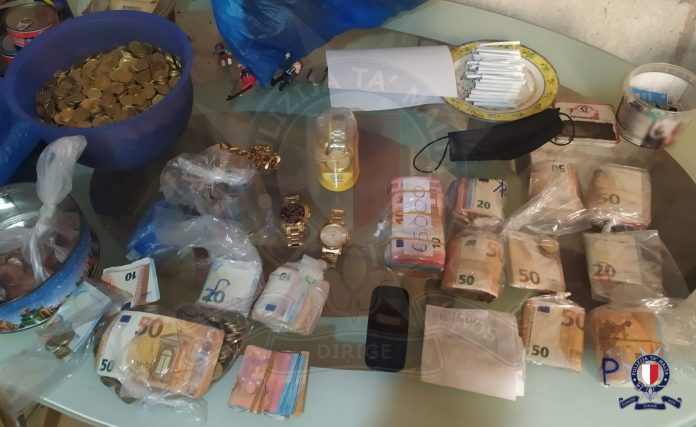 Police from the Anti-Drug Squad arrested three people, in two separate operations, in their work against drug trafficking.
The first arrest took place in Qormi on Sunday afternoon when a 23-year-old man was stopped by police and apprehended after he tried to flee in his car but crashed into a police vehicle. A search of the suspects car uncovered some 230 sachets of drugs were found.
Following a car chase on Monday morning that began in Zabbar and ended when the suspect crashed into a police car and several other cars in Cospicua, a 29-year-old man was arrested. Police found a large amount of money in his car.
A third incident involved a 60-year-old man who was arrested in Cospicua when a search of his house uncovered a large amount of cash and valuables.
All three men were detained at Police Headquarters in Floriana.
Source and photo: Malta police