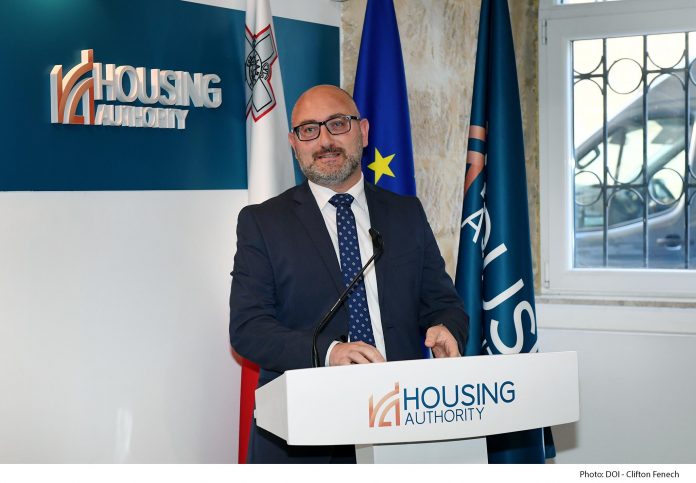 Minister for Social Accommodation Roderick Galdes announced that with an investment of a million euro, four more specialised housing projects are set to be carried out.
Projects through which NGOs are allocated government-owned properties which have been left in a dilapidated state and are also provided with the necessary funding to carry out repair works in order to be able to eventually utilise them to offer specialised services.
Following a call for expression of interest for which 11 proposals were submitted, the Specialised Housing Board founded for this sole purpose selected the following projects:
Dar Qawsalla proposed by MGRM (Malta LGBTIQ Rights Movement)
YMCA Communal House proposed by YMCA Malta
Dar Mixtla proposed by Fondazzjoni Sebħ
Extension of Dar Tereża proposed by Richmond Foundation.
Minister Roderick Galdes reiterated that the government's investment in these specialised projects demonstrates that it has recognised the fact that housing requires a modern approach to the needs of specific sectors of society.
"Last year we talked about these specialised housing projects as pilot projects, today we are talking about these projects thanks to an investment of a million euro, an investment that is double what was allocated by the government back in 2019 . During 2021, more projects of this kind will be announced since government, for the third time, has allocated another million euro."
He explained that the roots of these projects come from the experiences of young people, adults, parents and families whose voice has been heard by this government.
 "These experiences confirmed that our vision for the housing sector was on the right track because it included this concept, a concept which recognised for the first time the needs of individuals and families who do not only need accommodation but also specialised attention."
Minister Roderick Galdes argued that these projects are an innovative concept because they combine structure, sustainable design and social services while also strengthening the third sector in our country.
"Through these specialised projects we have found a way to reach out to individuals and communities that are most vulnerable in the Maltese society such as children, prisoners, people with disabilities, the elderly, LGBTIQ people as well as people with mental health challenges. Projects through which as a government we are continuing to strengthen the third sector by engaging in dialogue, understanding and collaborating with those who are working in this important field."
He concluded by saying that it is the government's priority that everyone has a roof over their head and that everyone is given the opportunity to move forward.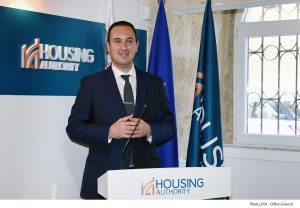 Parliamentary Secretary for Sport, Recreation and Voluntary Organisations Clifton Grima claimed that such programmes serve as a point of reference for the rest of the Maltese society and are addressing specific needs of voluntary organisations. Is-Segretarju Parlamentari Clifton Grima reiterated that these voluntary organisations are doing valuable work as they incorporate the main aim of every voluntary organisation – making a difference in people's lives.
Clifton Grima continued that this programme is proving that voluntary work holds a very important place in society and is making a difference in people's lives.
For his part the Housing Authority's CEO Leonid McKay explained that there are certain categories of people in the community who find it easier to contact NGOs when a need arises.
 "It is therefore fundamental that if we are to remain sensitive and relevant as an authority, we must have direct and regular contact with social NGOs."
He stressed that, "the specialised housing projects are enabling synergy between the work carried out by NGOs and the services offered by the state, because after all, it is the state's responsibility to take care of the needs of its citizens".
He concluded by explaining that for the second consecutive year, the specialised housing project is being carried out in full collaboration with the Chamber of Architects and Civil Engineers. A design competition will be held in December for three buildings which will be used for specialised housing purposes