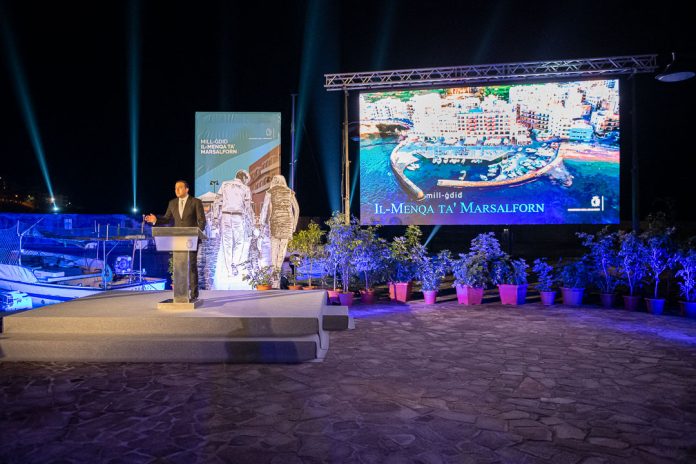 Minister for Gozo Clint Camilleri inaugurated the Menqa regeneration project in Marsalforn, with an investment of around € 1 million.
The minister said of the works carried out in Menqa, "I can mention new services that consisted of changes to the sewerage and water system as well as services related to communication. After the concrete base was laid on the same services, the paving was placed in front of all the Menqa establishments as well as a new road paved with lava tiles. In addition, part of the quay wall was rebuilt so that fishermen's boats could moor better. All this has now led to a pedestrian zone of the highest level, in order to add value to all those who visit Menqa, both tourists, residents, restaurant customers and Gozitan fishermen who access their boats from here ".
The Minister for Gozo added that this is not the end because after the completion of the Menqa project, the regeneration of the Marsalforn waterfront has now also begun. He promised that this project will be completed before the summer season next year, with an overall investment of € 3 million. This Marsalforn waterfront masterplan includes lava / porphyry paving of Triq il-Port, Triq il-Forn, Triq San Ġużepp, Triq ir-Rabat and Sir Michelangelo Refalo Square as well as the installation of new lighting and of street furniture to give the area a contemporary look.