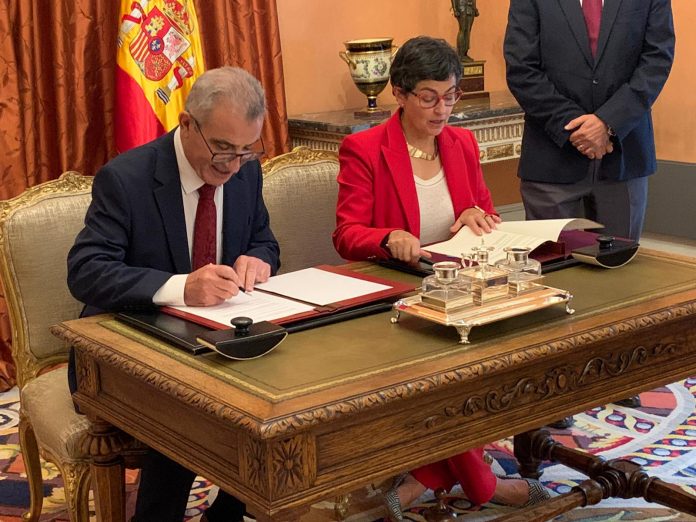 Minister for Foreign and European Affairs Evarist Bartolo is currently on an official visit to Madrid, during which he has been hosted by his counterpart Arancha González Laya, Spanish Minister of Foreign Affairs, European Union and Cooperation. This is the first official visit to Spain by a Maltese foreign minister in almost a decade.
The two ministers discussed areas of common interest, including the situation in the Mediterranean with specific reference to Libya, migration, and the Mediterranean region. In this context, they agreed that political dialogue and sincere negotiations, both bilaterally as well as  multilaterally within the EU, remain key to any progress.
During this visit, the ministers signed a Memorandum of Understanding on Academic Cooperation between the Mediterranean Academy of Diplomatic Studies at the University of Malta and the Diplomatic School of the Spanish Foreign Ministry. Through this Memorandum, the two sides agreed to establish and develop cooperation in the field of education and training for diplomatic and consular personnel, in order to further strengthen the bilateral relations between the diplomatic services of the two countries.
Minister Bartolo also addressed an event at the Diplomatic School of the Ministry of Foreign Affairs, European Union and Cooperation, during which he had the opportunity to exchange views on Libya and the Eastern Mediterranean with a number of Spanish think tanks. Minister Bartolo also held a virtual meeting with the Maltese community in Spain.