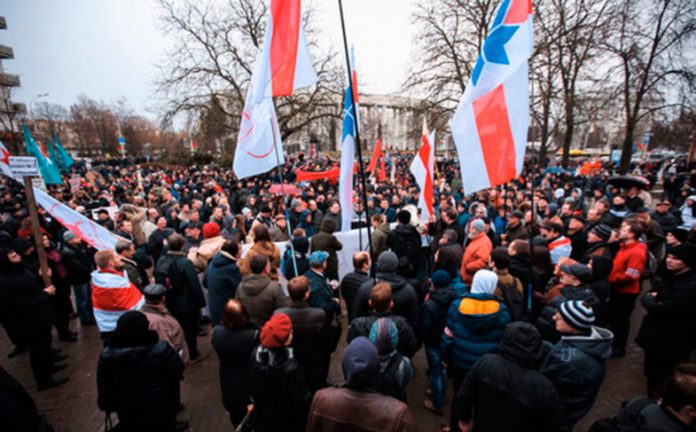 Around 200,000 pro-democracy protesters packed the streets of Minsk on Sunday to demand the resignation of Alexander Lukashenko in the latest wave of demonstrations against his disputed re-election two weeks ago.
Lukashenko is reported to have put the military on high alert claiming that NATO troops in Poland and Lithuania were "seriously stirring" near their borders with Belarus.
NATO said the claims were "baseless".
The EU has rejected the results of the election and has vowed to sanction Belarusians responsible for ballot fraud