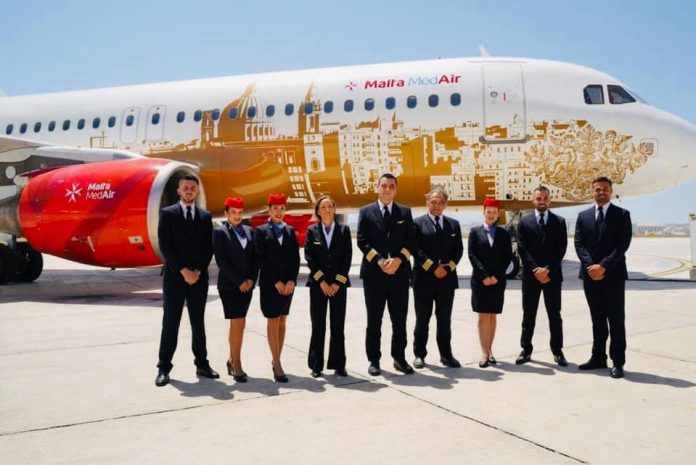 A Malta MedAir Airbus A320 made the company's first flight to Warsaw on Saturday.
Crewed by an all-Maltese crew it the first flight by the company under its own name.
Set up in 2018 Malta MedAir is wholly owned by the government and plans to operate a number of charter flights to European destinations.