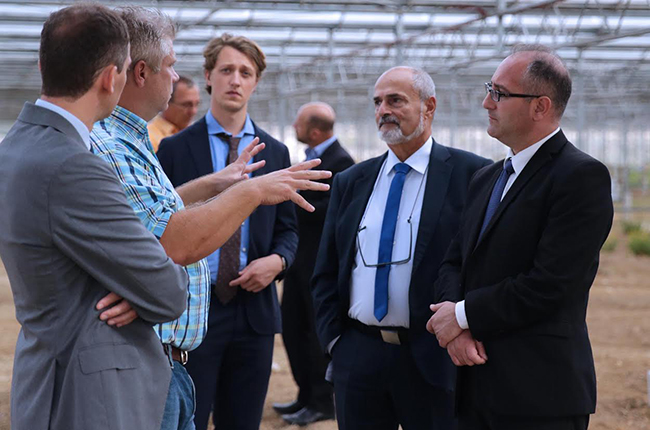 Parliamentary Secretary for Agriculture, Fisheries and Animal Rights Roderick Galdes visited a project in Baħrija carried out by a local private entrepreneur.
This project, consisting of a greenhouse with a ceiling made of PV Panels, has the facility of water conservation, thus making it self-sufficient.
The PV panels used in this project are of high irradiance and are exceptional for extreme conditions.
Parliamentary Secretary Roderick Galdes held that this kind of development is what we need in Malta to be more sufficient in the exports market. Such a project is more sustainable and has greater efficiency, said Parliamentary Secretary Galdes.
As explained by Mr Goratz, owner of the project, the building was erected in just three months, with materials imported from all over Europe. As opposed to other countries, in Malta, the greenhouse is not used to increase the temperature inside, but rather to cool down the temperature.
Mr Goratz explained that he opted for black PV panels rather than blue panels, for a less visual impact. The structure built can be removed any time, in order to avoid the use of concrete as much as possible. Also, due to Malta's high humidity, he is investing in an auto temperature controller to solve this problem.
Once the project is finished, the investment will amount to approximately two million euro.