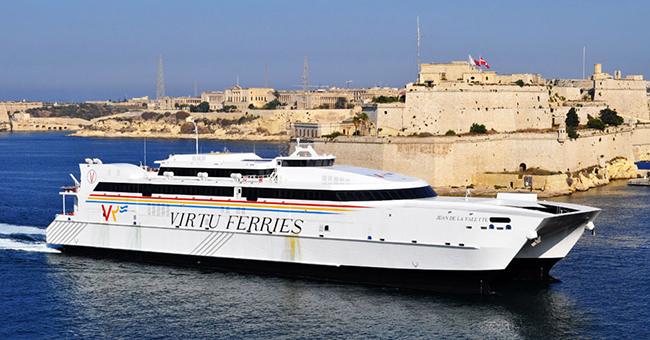 Virtu Ferries is expected to take delivery of a new ferry by late 2018.
The €75 million vessel will have a capacity of 900 passengers in four luxury lounges on two passenger decks and additional outside seating. The full span of the garage deck is designed to carry 23 heavy commercial trailers, equivalent to 490 truck lane metres or 167 cars.The current Jean De La Valette can take 800 passengers with 342 truck lane metres.
Like the Jean De La Valette, the crossing between Malta and Sicily will take approximately 90 minutes. The new vessel will be deployed on Virtu's core route between Malta and Sicily alongside the Jean De La Valette.