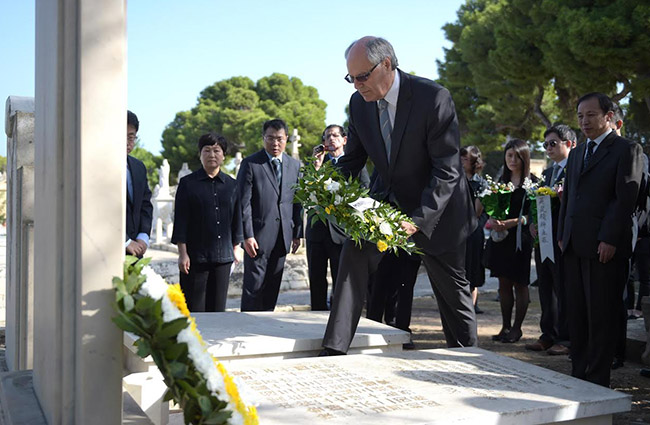 Minister for Finance, Edward Scicluna attended the yearly commemoration of the two Chinese engineers who died while working on the construction of the No. 6 Drydock in 1979.
The commemoration took place on Qingming, a Chinese public holiday in which Chinese traditionally pay their respects to those who died during significant events.
The commemoration, which was organised by the Chinese Embassy, took place on the tombs of Mr Xu Huizhong and Mr Gu Yanzhao at the Addolorata Cemetery.
In a brief address, prior to laying a wreath on the tombs of the two Chinese engineers, Minister Scicluna said that the commemoration of Mr Xu and Mr Gu bears testimony to the strong friendship which unites Malta and China, which goes beyond their commerical ties.
Photo DOI