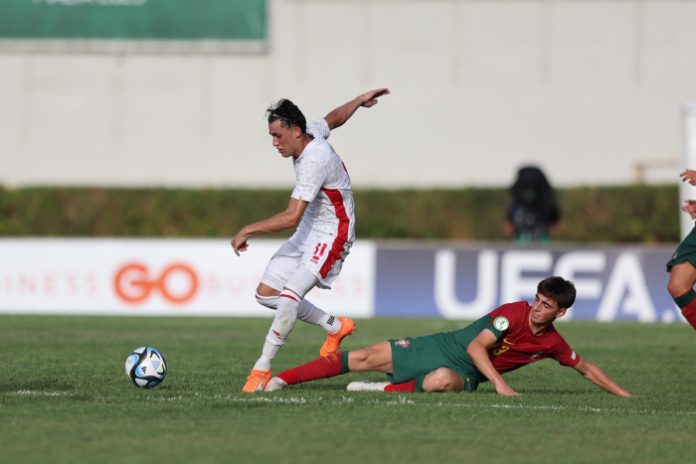 Malta showed plenty of confidence as they took on group leaders Portugal at the Gozo Stadium.
Remember, Portugal put five past Italy so Malta did well to hold them to a single goal in the first 45 minute spell.
Yes, Portugal had more shots and more possession but for all that, only one goal to show for all their endeavor.
Late in the second half Malta drew level when Tristan Viviani sent Basil Tuma through with goalkeeper Diogo Pinto failing  to control the ball and Tuma was quick to hit low from outside the area.
Was Malta to get their first point of the tournament? No.  Minutes later Portugal upped the tempo and laid seige to Malta's defence. That pressure paid of as Joao Goncalves slotted the ball home from close range.
The final score-line read 2-1 but it surely did cmuch redit to the Maltese players who showed how they have improved.
Malta have grown during this tournament and against one of the top nations in Europe, they have shown that the coaching system in place is starting to pay dividends.