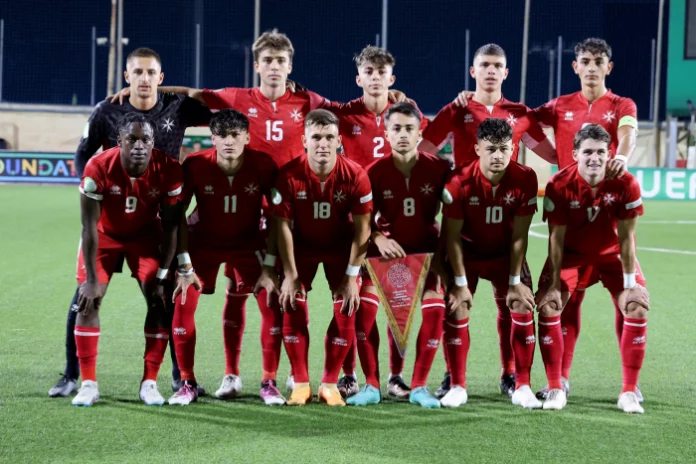 Two second half goals from Poland saw Malta succumb to a second defeat in Group A of the UEFA U-19 Championships.
This though was a much improved Malta from the team that lost to Italy in their opening group match.
For long periods in the first half Malta put Poland pressure with Alfie Bridgman's free kick just tipped over the bar and Tuma providing a constant threat on the wing.
Middway through the first half Poland were reduced to ten men when Wiktor Matyjewicz was sent off for a second yellow card booking.
Alfie Bridgman again, Lucas Scicluna and Dylan Scicluna all went close but could not find that elusive goal.
The second half was nearly a carbon copy of the first period as Malta continued to push forward, probing for a gap in Poland's defence.
Dylan Scicluna and Alfie Bridgman again providing the spearhead for Malta.
It was Poland who got the breakthrough when Igor Strzalek picked up the ball inside the box and fired past Hugo Sacco just on the hour.
Malta were reduced to ten men shortly afterwards when Dylan Scicluna got his marching orders.
Substitute Tomasz Pienko added Poland's second late in the game to give his side their first win of the tournament.
For Malta, this performance should give them plenty of encouragement, they were more confident on the ball, they put Poland under a lot of pressure but the finishing touch let them down. However, they can take plenty of positives from this game as they prepare to face the group leaders Portugal on Sunday.
Photos: Domenic Aquilina