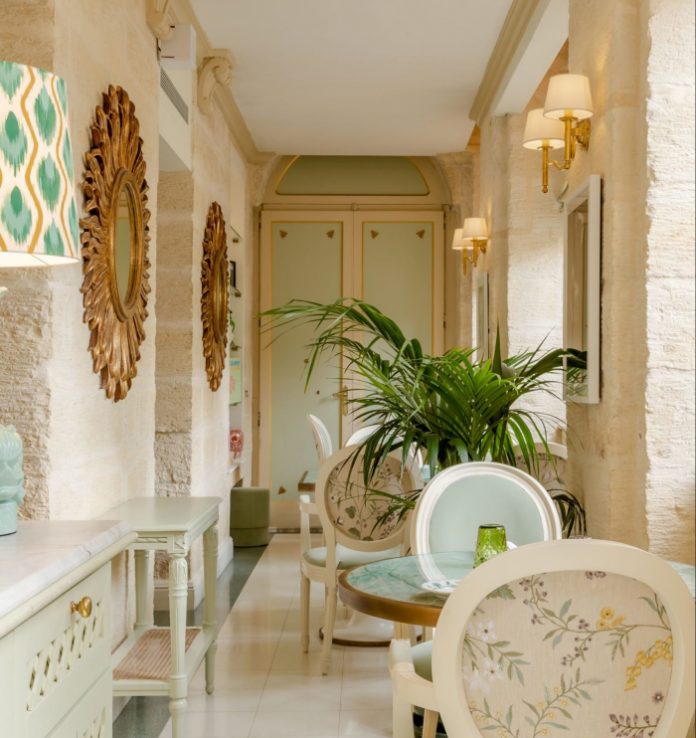 The Luna Restaurant at the18th Century historic Palazzo Parisio has recently reopened its doors following a stunning renovation. The refurbishment, which was the natural next step following a recent rebranding exercise, was an undertaking that required the collaboration of various local and international experts.
Italian Architect Antonio Girardi was brought on board to create the design, taking
inspiration from the botanical highlights of the Palazzo. The Napoli born architect
specialises in the design of luxury hotels and private residences, having created some unique designs in some of Italy's most coveted real estate, including Capri.
His style is both eclectic and elegant, characterised by the unique elements of the property that give his designs their unique and exclusive nature.
Rebirth Design Studio – local Architect and Project Management specialists – were
tasked with bringing the design to life. Camilleri & Cuschieri acted as the engineering consultancy firm that designed, supervised and managed all electrical and mechanical works for the project.
Located in the heart of Naxxar, Palazzo Parisio is a Grade 2 scheduled property of great cultural and architectural heritage that has been in Baroness Justine Pergola's family for generations, ever since it was acquired by the Marquis Giuseppe Scicluna. The renovation was a dream that Baroness Pergola had shared with her mother, the late Baroness Ramsay Scicluna, and the two often discussed their ideas with Rebirth's Founding Partner and Designer-Architect, Paul Cuschieri.
"My mother and I had worked with Paul and his team on various other projects prior to this one and came to rely on him so much that we wouldn't dream of engaging anybody else to oversee this project, that was so dear to us," Baroness Pergola shares.
The concept behind the refurbishment, driven by a desire to create a warm and inviting atmosphere, draws inspiration from the lush gardens surrounding the Palazzo. The newly decked out high-end interiors feature a soothing green colour palette, large indoor plants, and beautiful hand-painted wall murals, offering patrons a botanical sanctuary within the restaurant.
Rebirth Co-Founder Malcolm Abela Sciberras remarks, "One of the major challenges with a property of this calibre is to ensure the seamless integration of different services and functions." In fact, beyond aesthetic considerations, the renovation also brings improved functionality to the venue through an upgraded lighting system and an all-new conference room, complete with custom TV unit and electric pocket TV system.
Praising the synergy between the Maltese and Italian teams, Architect Cuschieri reveals, "It was highly productive to bounce different designs back and forth, and exchange constructive feedback to ensure the best possible results for the Palazzo. Collaborating with international designers is a practice we always welcome at Rebirth because it challenges our standard perceptions of a project. It also gives us an opportunity to surpass boundaries imposed by our island's size and limited availability of materials and expertise."
Delighted with the outcome, Baroness Pergola concludes, "I truly believe that the
success of this project is a testament to the collaboration of two excellent firms coming together to create something wonderful. I could not have imagined a better result."
With the Luna Restaurant's reopening, Palazzo Parisio has reaffirmed its position as a rich historical icon with a modern flair.