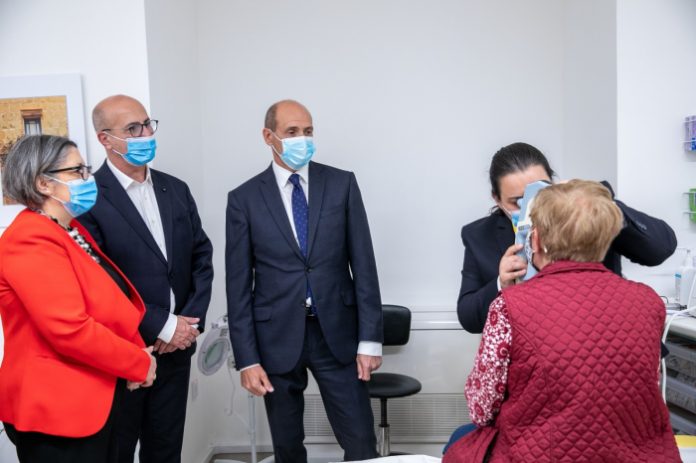 In the past few weeks the Primary Care services have launched a national glaucoma screening program for individuals over 40 years of age. This prevention service is aimed at people who are not yet experiencing symptoms of glaucoma and this is with the aim of identifying this condition in its early stages and therefore starting treatment from the very beginning.
During a visit to the Valletta community clinic, where this service is being offered without the need for a referral, the Deputy Prime Minister and Minister for Health Chris Fearne explained how even though glaucoma usually starts leaves its worst effects in people over 60 years old, through early diagnosis these can also be avoided.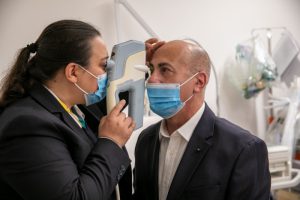 The health professionals who run this service told the Deputy Prime Minister that 5% of the people who have already made use of this service in the community were referred to the Floriana Health Center for further tests of the eyes. The Deputy Prime Minister appealed to adults over 40 years of age and also individuals who suffer from diabetes or who have a history of glaucoma in the family to make use of this efficient service that will begin to be offered from all community clinics, according to an updated schedule from Primary Health Care. He praised the initiative, which joins the other specialized eye services offered by the Eye Excellence Center in Floriana.
Anyone wanting more information about this service can call the Primary Health Care Client Support Center on 21 231 231 or 21 222 444.
Photos: ODPM-MFH