A 33-year-old man from Ghana was arrested in connection with alleged synthetic drug trafficking and cannabis.
On Sunday afternoon, officers on patrol in Father Felician Bilocca Garden in Marsa noticed a man acting suspiciously. As police approached, the suspect ran away but was apprehended after a short chase.

It turned out that the man was in possession of several sachets with substances suspected to be synthetic drugs and cannabis as well as an amount of cash.
He is being held at the Police Headquarters in Floriana in order to assist in the investigations and is expected to be brought to Court in the coming days.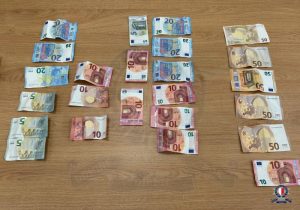 Source: Malta Police
Photos: Malta Police