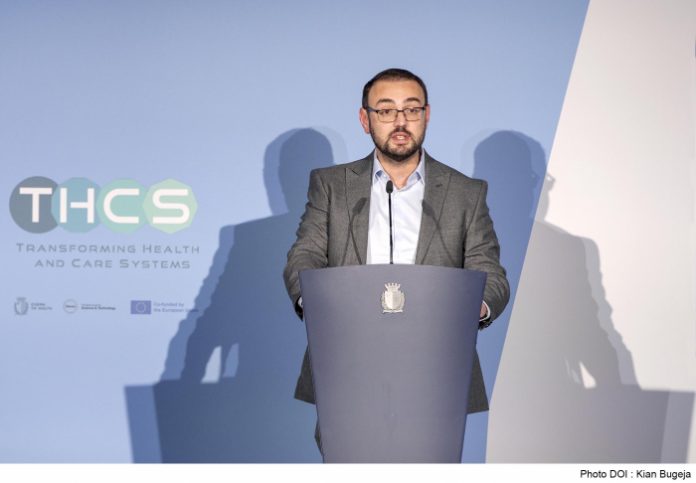 The Malta Council for Science and Technology (MCST), together with partnering entities in Transforming Health and Care Systems (THCS), has launched a joint call for local stakeholders to collaborate with international partners on joint research project proposals in enabling health and care systems.
The first co-funded joint call for research and innovation proposals, titled 'Healthcare of the Future', will have a €500,000 annual budget.
MCST is one of the 63 entities from 26 countries participating in the Partnership for Transforming Health and Care Systems under the Horizon Europe Programme.
Europe's health and care systems are facing fundamental common challenges that necessitate harmonised and coordinated solutions. THCS represents a unique strategic opportunity to bring together stakeholders, create synergies, coordinate research and innovation actions, facilitate the digitisation of health and care services, and support the transformation of health and care systems with innovative solutions driven by knowledge and evidence.
Parliamentary Secretary for Youth, Research, and Innovation Keith Azzopardi Tanti addressed this information meeting for researchers and members concerned. "We are proud to say that Malta is one of the participating countries in the THCS program", he said. "Malta is investing heavily by supporting this programme with €3.5 million of national funds spread over seven years".
He further explained that such programmes will propose innovations in the health sector to increase the well-being of our citizens. "It is of utmost importance to make a jointly effort between the members of the European Union collaborating in various sectors such as this, combining the available resources in research and innovation", concluded the parliamentary secretary.
Chairman of the Malta Council for Science and Technology, Tonio Portughese, said, "The aim of this partnership is to help maintain and improve people's health, by supporting the transformation of our health and care systems into high-quality, fairly accessible, sustainable, efficient, resilient, and inclusive health and care systems for all".
He added that MCST is proud to be actively involved in this partnership, ensuring that local funds are yet again allocated to key areas identified in Malta's Research and Innovation Smart Specialisation Strategy for 2021–2027, in particular addressing the thematic pillars – 'Health and Well-Being' and 'Future Digital Technologies'.
More information about this partnership is available on the MCST and THCS partnership websites. Information on the joint call can be accessed here.