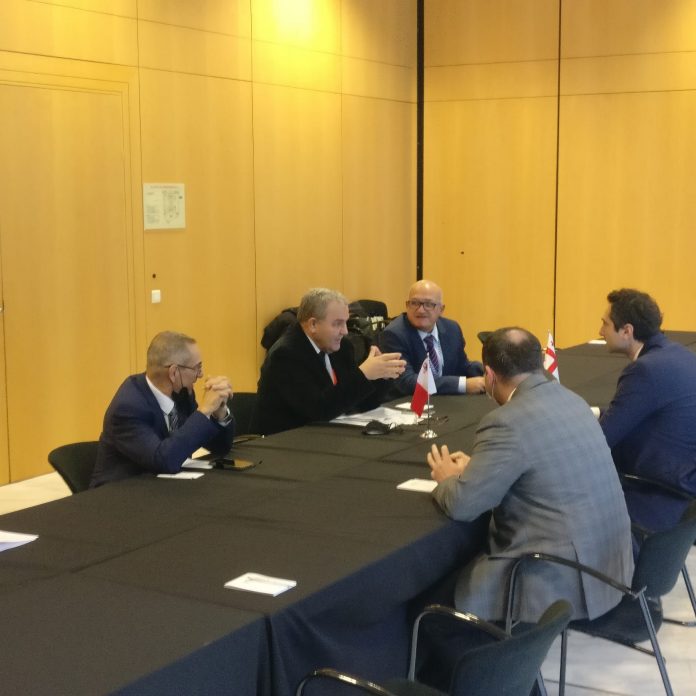 Speaker Anġlu Farrugia is leading a delegation to the 143rd IPU General Assembly. The General Assembly serves as a platform for an open and equal discussion among parliamentarians representing almost all states in the world. The theme for the general debate of the 143rd Assembly is 'Contemporary Challenges to Democracy: Overcoming Division and Building Community.' With eroding public trust in political systems, growing polarisation, and the spread of disinformation through social media, IPU Members will discuss what parliaments can do to address these problems.
He addressed the high-level segment for Speakers of Parliaments, in Madrid, Spain. Speaker Farrugia stated that social media platforms are competing to grab the undivided attention of their users, and this process is tearing apart the social fabric of society. He also called on parliamentarians to rise to the challenge of mainstreaming digital and social media literacy into the political landscape.
During the assembly, the IPU also facilitates around 200 parliamentary bilateral meetings. Speaker Anġlu Farrugia also met with Mr Kakha Kuchava, Speaker of Parliament of Georgia.
The IPU will launch several new tools for parliamentarians during the assembly, including a handbook on gender-responsive law-making in partnership with UN Women, a regional report on sexism, harassment, and violence against women in parliaments in Africa and guidelines for parliamentarians on budgeting for the SDGs. The 143rd Assembly of the IPU is being held between the 27th and 30th November 2021.
The Maltese Parliament delegation includes Joe Mizzi and Mario Galea.