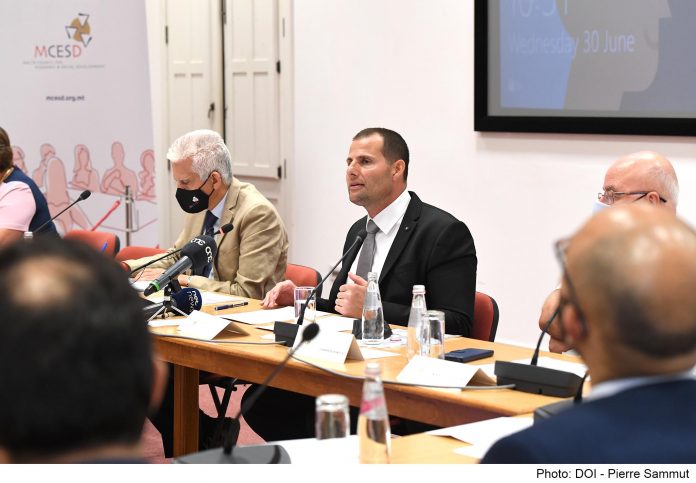 Prime Minister Robert Abela met with the social partners at the MCESD, where they discussed the decision of the Financial Action Task Force (FATF) taken last week and the action plan of the Maltese authorities. to address the three areas mentioned in the FATF conclusions.
Prime Minister Robert Abela emphasized how this is a discussion that must be kept linked to the facts and beyond partisan politics. Therefore, in his introduction to the meeting with the social partners, the Prime Minister went into detail of the areas mentioned by the FATF and how they will be addressed.
Here, the Prime Minister referred to the Moneyval report in 2019 and the actions taken so far and which at a technical level have been recognized by Moneyval itself. Now, the FATF is demanding that our country demonstrate its effectiveness in those areas identified. Here, the Prime Minister spoke clearly about the reforms that will continue and build on the reform program that started in January 2020. The Prime Minister spoke about the need to make better use of intelligence and intelligence. investment in enforcement authorities, the need for regulatory authorities to be more effective and empowered to work, as well as to combat tax evasion. Here, the Prime Minister had a very clear message. "Legitimate business is not a problem. The business will continue to help. Go and reassure your members that they will be followed by a government that will support them to create wealth. Go and reassure your workers that we will continue to look after their work and create new opportunities, "said Prime Minister Abela.
https://www.facebook.com/plugins/video.php?