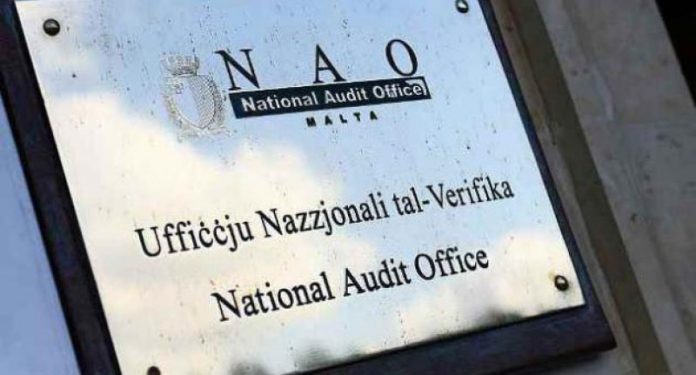 Auditor General Charles Deguara presented to Speaker Anġlu Farrugia the annual report on the workings of Local Government for the year 2019.
By end September 2020, being the final deadline set by the National Audit Office to analyse the financial statements of local authorities, the audited accounts of seven local councils – namely Birgu, Birkirkara, Gżira, Qrendi, San Pawl il-Baħar, Swieqi and Xgħajra – were not submitted. These should have been received by 12 June 2020. This year the official deadline was extended by four weeks due to the exceptional challenges faced by the Covid-19 pandemic crisis. Indeed, 52 local councils, the five regional councils and the Local Councils Association managed to deliver by the deadline.
This office once again commends the continuous commitment made by the main stakeholders in devising collaborative approaches through which local authorities, together with the administrative body, collectively address local issues. Yet, the fact that certain shortcomings have been repeatedly reported in recent years, indicates that there needs to be improvement in specific areas.
Prevailing issues related to inadequate management of fixed assets, non-adherence to statutory reporting procedures, procurement not in line with standing regulations, and accounting records that were not always duly updated.
Other concerns included:
lack of substantiating documentation; consequently, the respective Local Government Auditor could not express an opinion on the financial statements as presented by Kalkara and Valletta Local Councils;
the audit reports of another 45 local authorities were qualified with an 'Except For' audit opinion, meaning that certain areas could not be audited due to insufficient evidence;
11 local councils recorded a negative working capital, indicating that they will not be able to meet their financial obligations as they fall due; and
10 local authorities had not yet submitted their response to the management letter by end September 2020.
This report analyses in further detail these shortcomings along with others that were identified during the audit carried out by the local government auditors on the financial statements, as prepared by the local authorities.
The report can be accessed through the NAO website: www.nao.gov.mt as well as through the NAO Facebook page: www.facebook.com/NAOMalta.