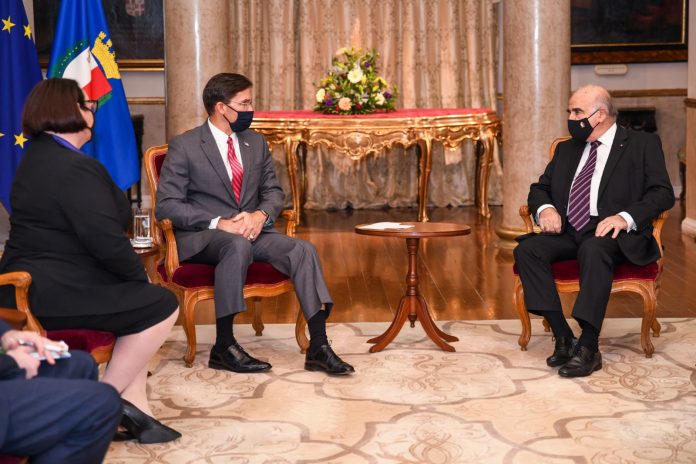 President of Malta welcomed the Secretary of Defense of the United States of America Mark T. Esper at Sant'Anton Palace.
The relations between Malta and the United States of America, and cooperation in important fields such as migration, customs, and counterterrorism, were among the issues discussed. Other topics included the evolving situation in Libya and the Eastern Mediterranean.
The President of Malta emphasised the need to attain security and stability in the Mediterranean region.
Photos: OPR