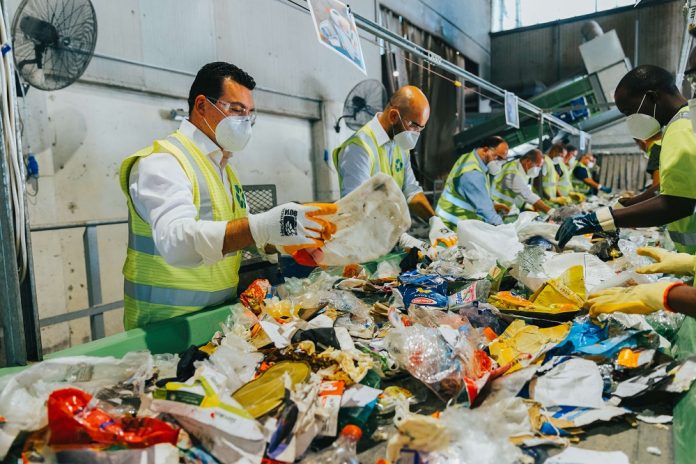 Ahead of schedule, a new rudimentary line within the Sant' Antnin complex has been successfully started and is sorting mixed dry grey bag recyclables.
 This was announced by Minister for the Environment, Climate Change and Planning Aaron Farrugia during a visit to the plant, where he stressed the importance of this investment. "Owing to this upgrade, Malta will be increasing its recycling performance significantly. This process will result in good quality material, which can then be sold for re-use on the market. This is the second achievement in as many weeks after Wasteserv exported more than 6,500 tonnes of glass for recycling, and goes hand-in-hand with the largest investment ever announced in Malta for the project ECOHIVE, which includes a multi-material recovery facility that will allow us to move closer to our recycling targets," Minister Farrugia said.
The Minister was accompanied by Wasteserv CEO Richard Bilocca, the General Secretary of the GWU Josef Bugeja and UHM Chief Executive Josef Vella, who joined the workers on the line sorting recyclables.
 The materials that are recycled and separated in the grey bag, namely paper, plastic and metal, will pass through a line for sorting and separation. The recovered recyclables will then be baled, stored and eventually placed on the market for sale.
 Wasteserv CEO Richard Bilocca thanked the workers for their great dedication and commitment, and encouraged the general public to continue increasing their efforts in waste separation.
 As part of this plan, Wasteserv will also be investing in new machinery, including high load bailers, and new storage facilities to obtain the best possible quality while maximising the reuse potential of the recycling material.
 Photo: MECP. Minister Farrugia up close with recycling plant