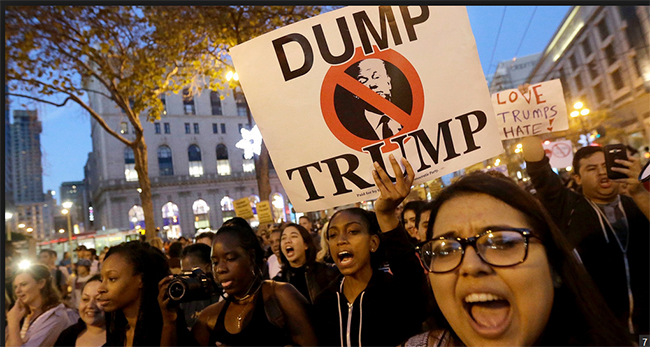 Thousands of people have taken to the streets across the US in protest at Donald Trump's surprise victory in the presidential election.
They are angered by his campaign rhetoric on Muslims and immigration.
They screamed "Not my President" and expressed concern about what was happening to their country – brandishing placards calling on the public to "fight racism".
In Oakland, California, a crowd of 6,000 protesters smashed the windows of storefronts and, in Chicago, police set up blockades to stop 1,800 protesters from gathering outside the Trump International Hotel.