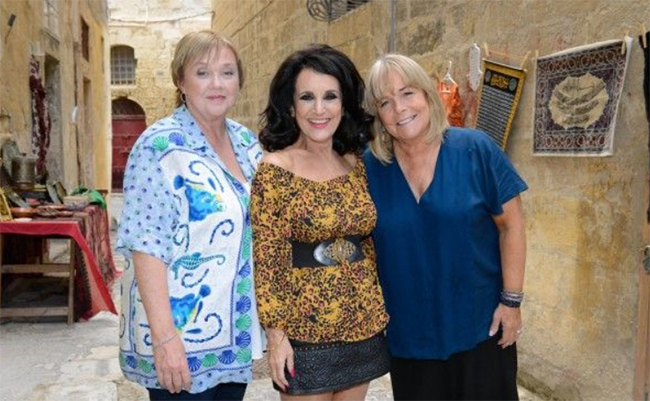 A first behind-the-scenes glimpse of this year's Birds Of A Feather Christmas special has been revealed, featuring Strictly Come Dancing contestant Lesley Joseph.
The picture, which includes the sitcom's other key stars Pauline Quirke and Linda Robson, was taken on location in Malta, where the feature length ITV special is set.
The sitcom, set in Chigwell in Essex, was first broadcast on BBC One between 1989 to 1998 and was revived two years ago on ITV.
Now, its return to the screen will see the three friends on a foreign adventure.
Its creators have promised guest stars, stunts and many other surprises for viewers. But the only real spoiler they've offered is, "Will the ladies get back to Chigwell in time for Christmas?"