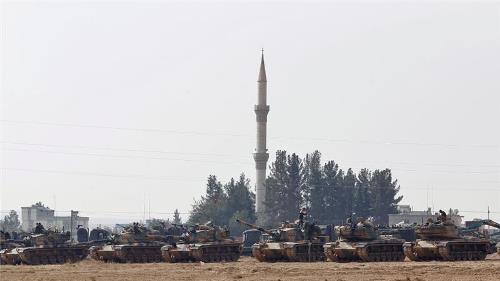 Turkish tanks have crossed into northern Syria from Kilis Province to attack Islamic State.
Reports suggest at least 20 tanks, trucks and other armoured vehicles crossed the border near the Turkish village of Cobanbey, which lies across from the Syrian village of Al-Rai.
State media said troops were providing support to Syrian opposition fighters in al-Rai, after ridding northern villages of extremists in its intervention.