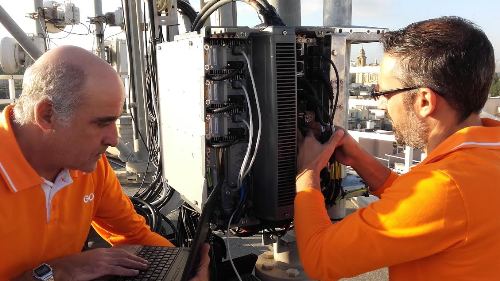 GO has completed the nationwide roll-out of its fibre connected 4G network which is capable of delivering an unparalleled mobile internet user experience.
As Malta's only fibre-connected 4G network, it delivers minimum latency, improved resilience and extra capacity for future growth in demand.
The completion of this new network also opens up a range of exciting opportunities for GO customers. This summer, GO Interactive TV customers can enjoy all the sporting action and other GO TV content on their smartphones and tablets using GO's TV Anywhere App on the 4G network without consuming any of their monthly mobile data allowance.
Concurrently with this milestone, GO has updated its Limitless mobile plans, which now provide between 1GB and 7GB data on 4G. On top of the bundled calls, SMS and data, the Limitless One+, Limitless Two+ and Limitless Three+, as well as their business equivalents, now include EU roaming on calls and SMS as well as an EU data roaming allocation of up to 1GB.
Kurt Camilleri, Chief Commercial Officer at GO said, "The big advantage of GO's 4G network is not just its speed but also its resilience. This 4G mobile network and the ongoing roll out of Fibre-To- The-Homecombined with the exclusive content that GO offers, strengthens GO's position as Malta's leading communications and entertainment provider."