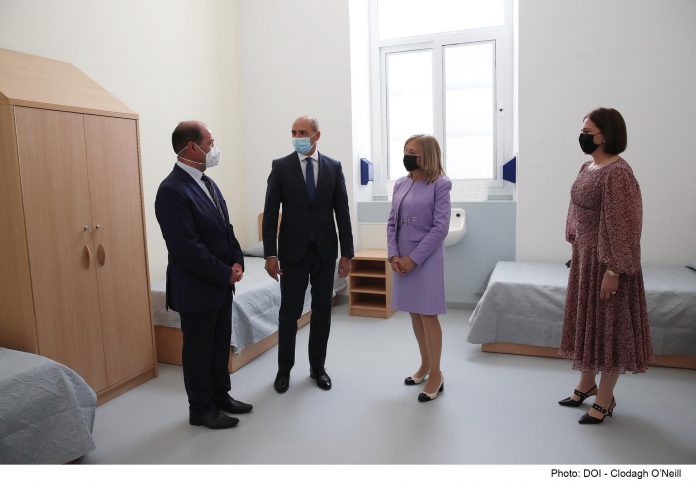 This ward, known as the Female Dual Diagnostic Unit, will accommodate female patients who have mental health challenges and drug addiction problems. This ward is now named for Dr Maria Sciberras, a doctor who was a pioneer in our country for her work among those with drug addictions.
This ward will house ten patients and is the first completely anti-ligature ward in this hospital. This means that the whole ward has been designed in such a way that all equipment and items are specially designed so that patients cannot injure themselves or each other.
"This ward is a small part of everything we are doing in the field of mental health. Since we published the National Mental Health Strategy, we have remained focused on giving this sector the attention it needs. Today, with the inauguration of this hall, we will be focusing on the second pillar of this strategy, that where we strengthen the infrastructure in this field ", said the Deputy Prime Minister and Minister for Health Chris Fearne. He also said that all the halls and recreation spaces that are currently being renovated will all be of the highest standard, as is the Maria Sciberras Doctor's Room.
This ward is just one of a series of ongoing projects at Monte Carmeli Hospital – in fact at the same news conference a list of other ongoing projects including the renovation of Female Ward 2 was given. Female Ward 7 and Block 1. This while Block 10 will be demolished to be transformed into a therapeutic garden and will become a garden and recreation area next to the hall dedicated to children and adolescents.
Plans are also underway for a new acute mental health hospital with eight wards and a capacity of 120 beds.