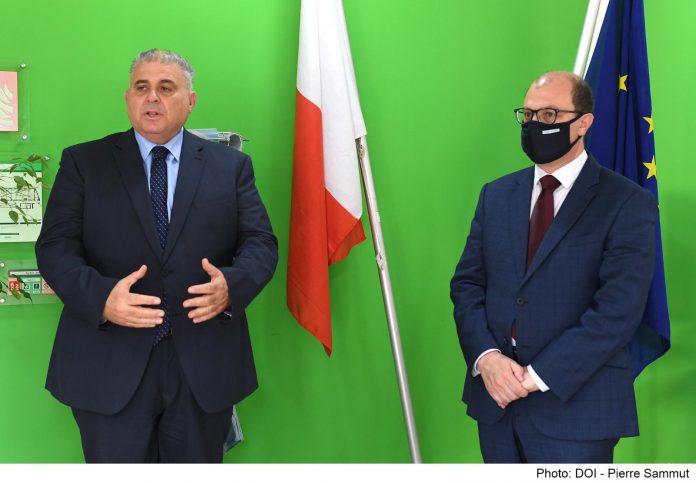 Agency for Agricultural and Rural Payments, ARPA, within the Ministry of Agriculture, Fisheries, Food and Animal Rights, is accepting requests for payments for the year 2021 on various schemes co-financed by the European Union and the Maltese Government under the Rural Development Program for Malta 2014-2020 and under direct payments.
The schemes under which one can apply for financial aid are those of direct payments, Agri-Environmental-Climate Measures 2014-2020, Organic Farming Measures 2014-2020 and Areas with Natural Restrictions.
Minister Anton Refalo said that the aim of the government at this particular time is to continue to provide the best possible service to Maltese and Gozitan farmers and to facilitate access to financial aid schemes that will benefit the local agricultural sector. The Agency will continue to guarantee a professional service with efficiency and above all of the best quality.
Parliamentary Secretary Stefan Zrinzo Azzopardi explained that €8 million in European funds have been allocated for these applications to incentivize further development and strengthening of the agricultural sector. He explained that the fact that the applications are already full of details, will be speeding up the process and helping farmers while ensuring that European funds are not lost. He concluded that by facilitating the way these funds are obtained, it is being ensured that European funds really reach everyone while incentivizing more environmentally friendly measures.